HOME OF THE ORIGINAL INFINITY GLASS FLOWERS™ 
Show your special someone you love, The ends of the galaxy with this vibrant, Adore Galaxy Rose It arrives glass dome & beautifully packaged and ready to go! Each lovely rose is delicately hand-made and designed to last forever.
This beauty and the beast rose in glass is wrapped with a Warm White LED Strip with a USB Plug which is Safety, Durable and Heat-resistant. It comes assembled and ready to use.
Beauty and the beast rose Adoption of premium glass, the lampshade is clear and durable.
The equipment can be easily disassembled, perfect for recreating the content with your treasured collectibles or fairy lights for a truly magical look. There's a groove in the wooden base so you can easily trail wires without disturbing the dome.
A Rose, as a symbol of love, is ideal not only for gifts to loved ones, friends or a teacher but also would look amazing as a centerpiece in your living room or bedroom.
This Rose Light kit in Bright Clear Dome is perfect for displaying in bedrooms, child room, living rooms, bars, shops, cafe, restaurants and more as decorative light or night light. Best gift for your kids, friends, relatives or your lovers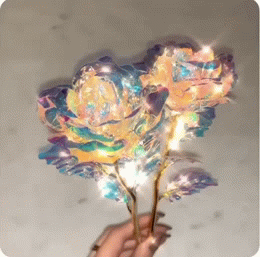 Powered by AAA battery(not included)
The unique Adore Infinity Rose is gracefully designed to last for eternity. 
Handcrafted by professionals with exquisite attention to detail and quality in mind, the Adore Infinity Rose is the best gift of 2022 for any special occasion, celebration, or anniversary. Comes beautifully encased in a decorative box, making gift-giving easy. Just imagine seeing the look of joy and love on your special someone's face when you surprise them with this beautiful Adore Infinity Rose!
💜 Each rose is made to look both beautiful and realistic!
💜 A completely unique gift, no other gift can compare!
Package Included:
1 x   Adore Infinity Galaxy Rose
 

,
Enjoy Your Flash Discount period. Black Friday & Christmas
Nidfashion Celebration 1.000.000 Orders
Here at NIDFASHION, we just passed a major milestone-our 1000,000th order! It's hard to believe in just our mere five years of being in business that we would be here already.
Whatever we do, we can't thank you as much as you deserve - Thanks for your trust in Nidfashion